PRODUCTION
Craftsmanship and technology, the combination of success
Over the last 50 years we have been able to count on the manual and creative skills of our in-house craftsmen. Today these invaluable skills are supported by the use of the most advanced technology currently available on the market; a synergy that enables us to produce knitwear in all gauges, from 3 to 18, and satisfy the most demanding of clients in an ever changing market.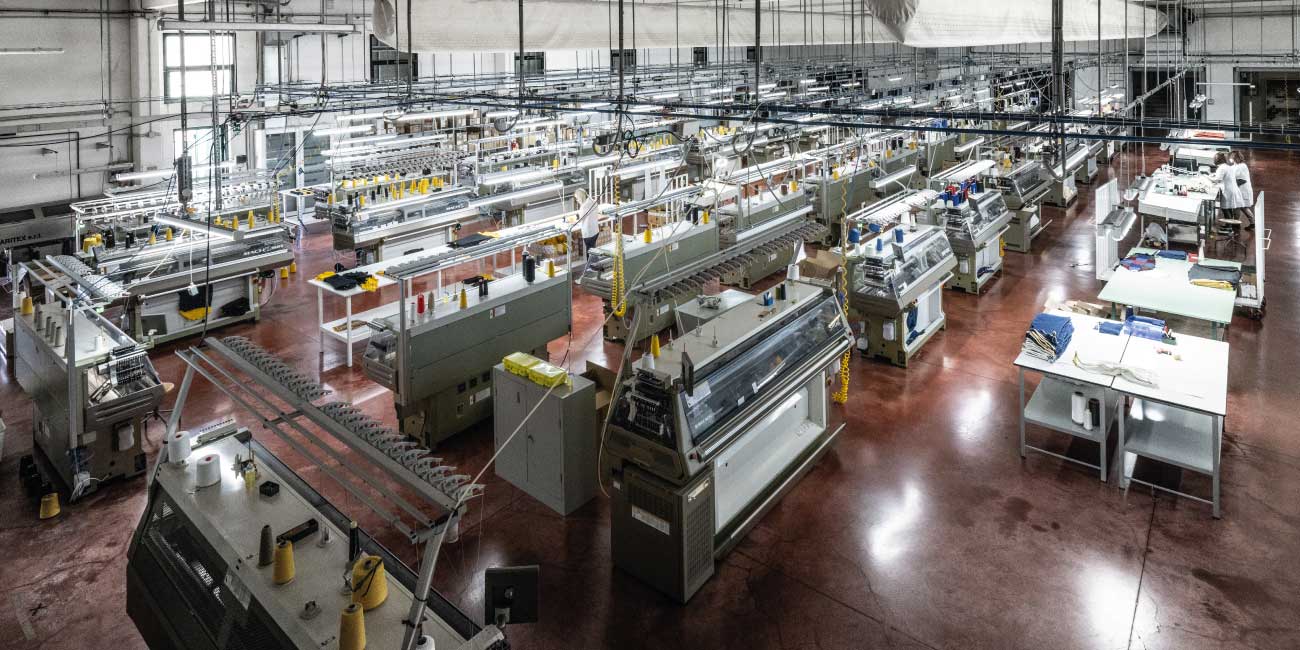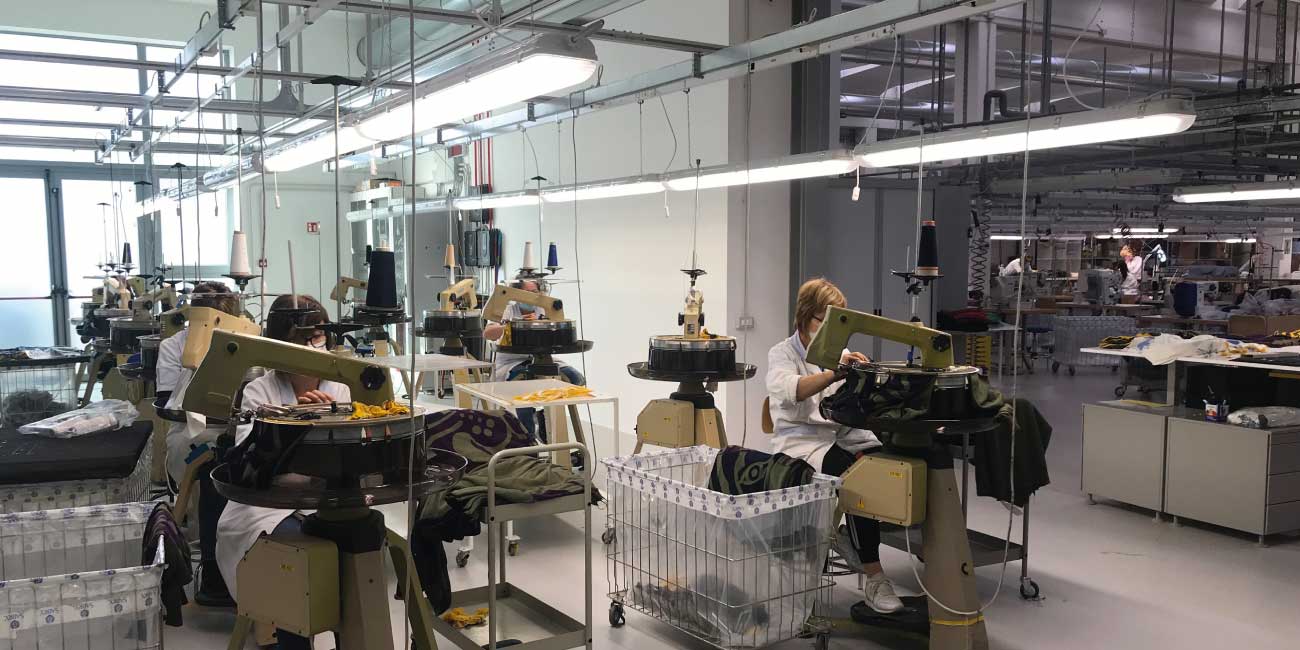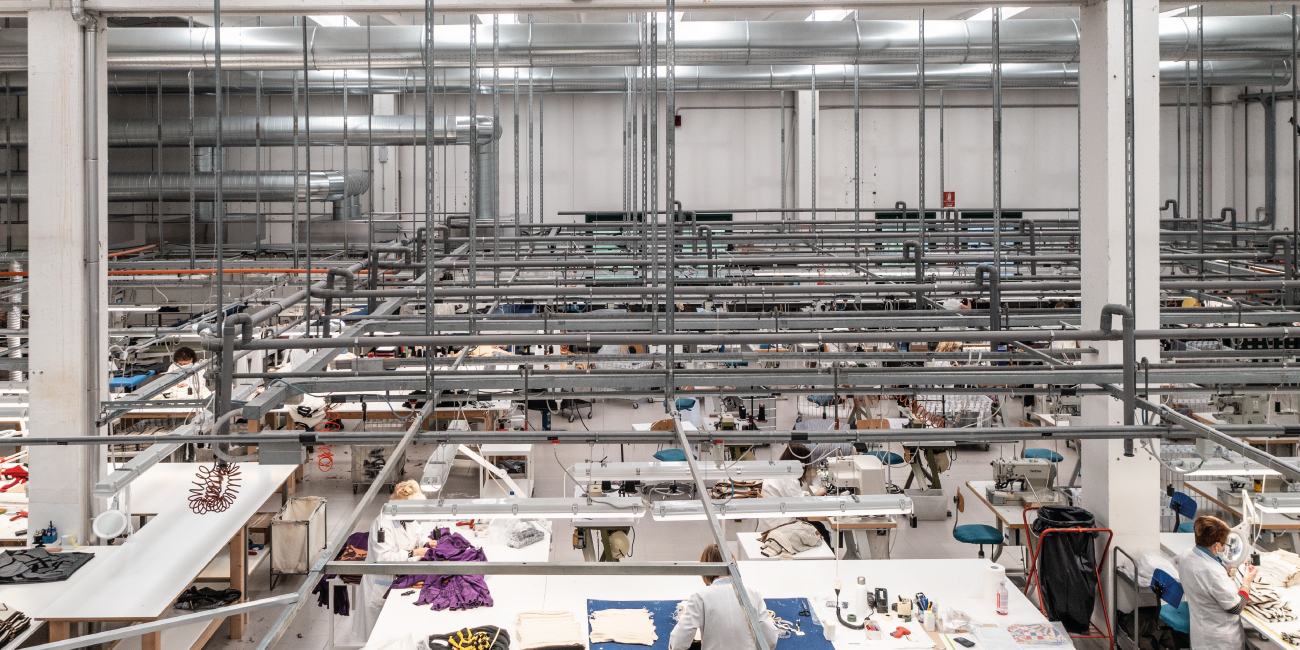 FULFILL A COMPLETE AND STRUCTURED PRODUCTION CYCLE FROM PROTOTYPE TO FINAL PRODUCT
From the purchase of the spool of yarn through to the finished product ready for sale, every garment is monitored as it passes through each vital stage from weaving to washing, from garment finishing to packing.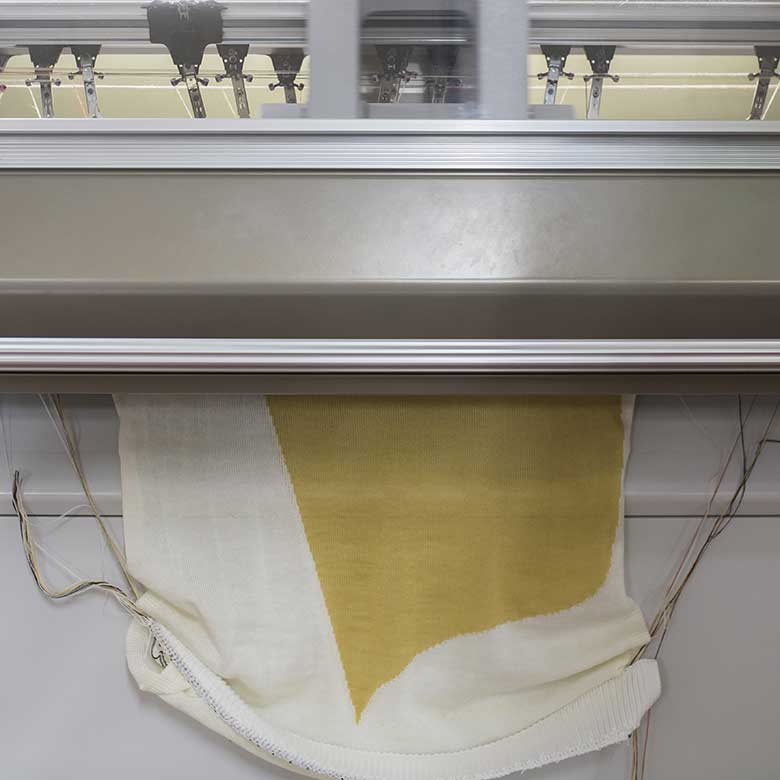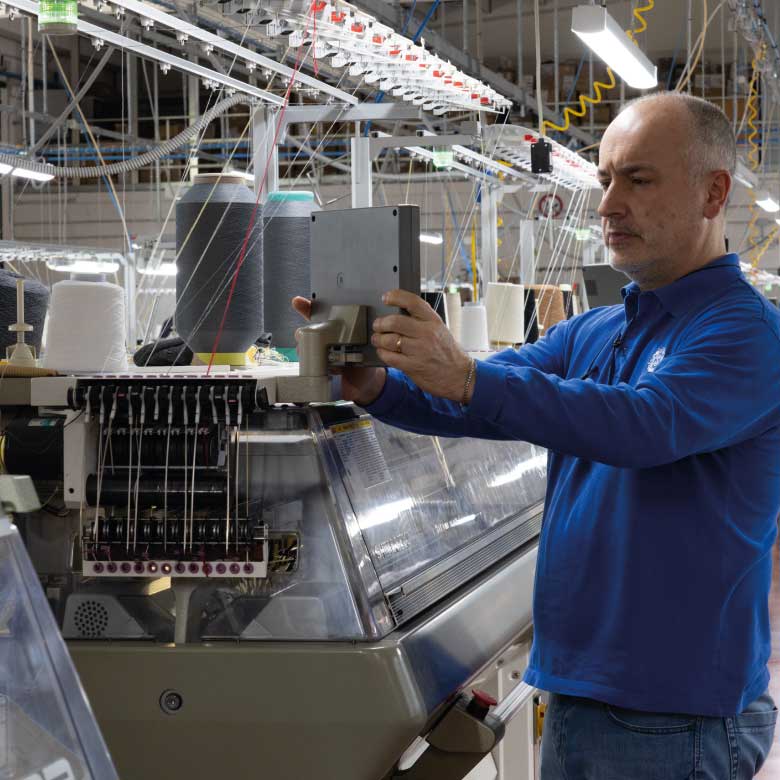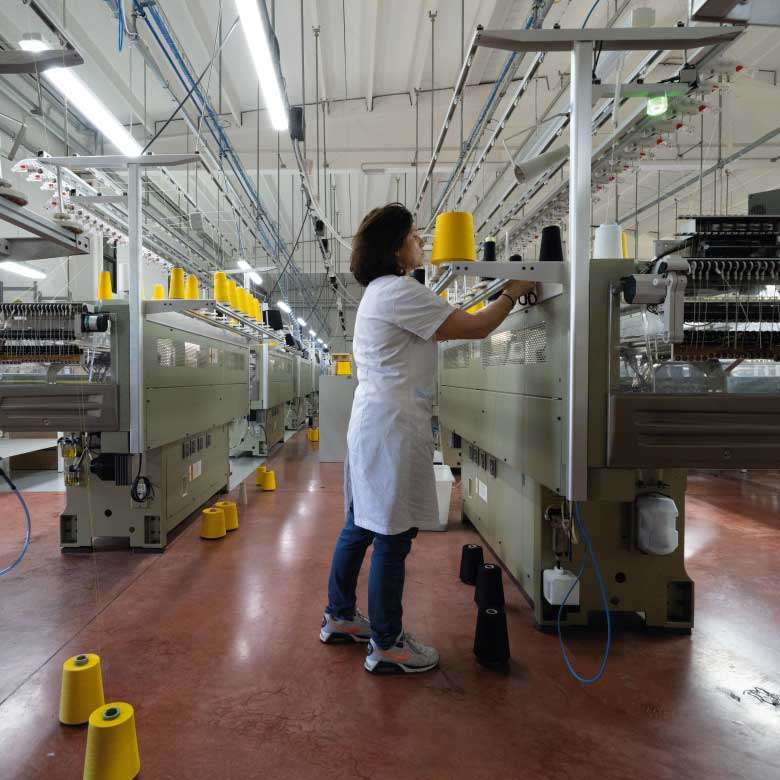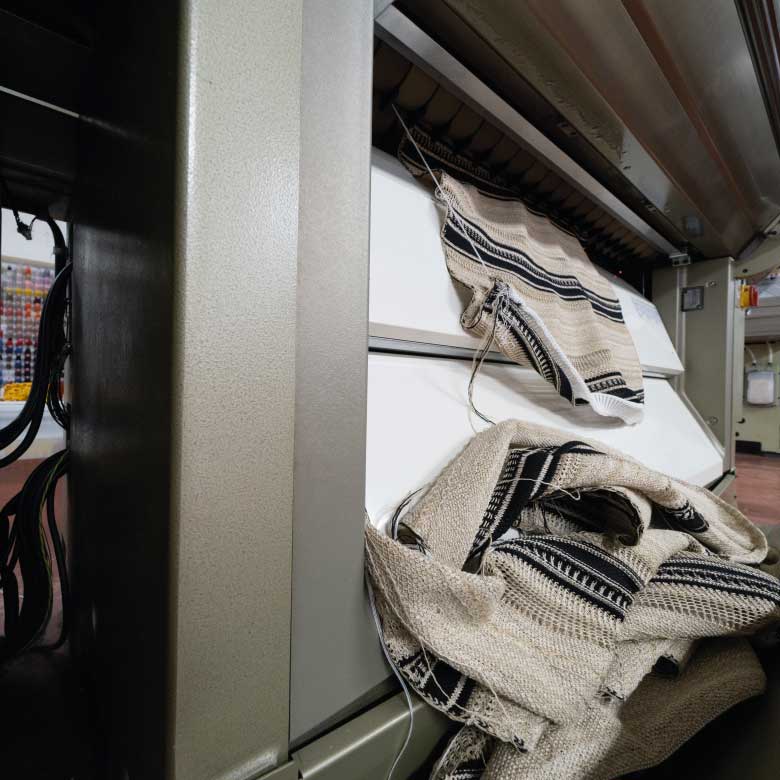 KNITTING
In the 50 years of business, we have constantly been able to rely on the manual and creative craftsmanship of our employees, who, with their infinite skill and experience, have managed to respond to the ever changing demands of a constantly evolving market.
An ever-growing collection of over 50 of the latest generation Shima Seiki machines producing pieces with different stitches or whole garments with inlay work with 20 to 40 yarn guides.
The conditioning chamber further augments the weaving department, by humidifying the yarns to further enhance their quality.
WASHING
The state-of-the-art technology automatically carries out the fulling phase and subsequent washing cycles in total autonomy.
Unprecedented technology and formulas for each specific type of washing, with hydrocarbon and water machines.
Dry-cleaning machines with Sensene to enhance the properties of the fibres, making them even more beautiful.
We utilize the latest drying machines with humidity control and flat drying chambers to stabilize special yarns such as linen and cotton.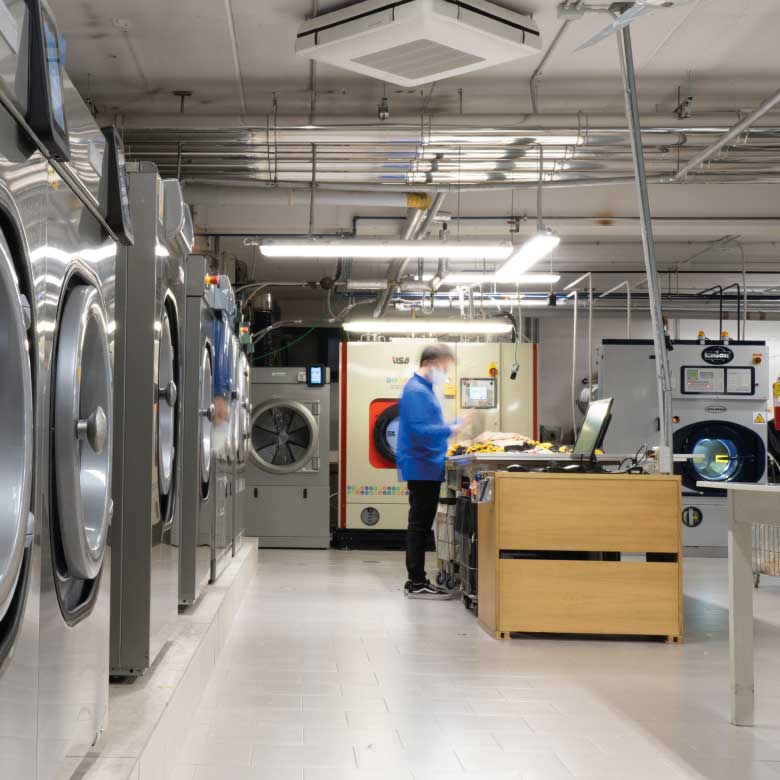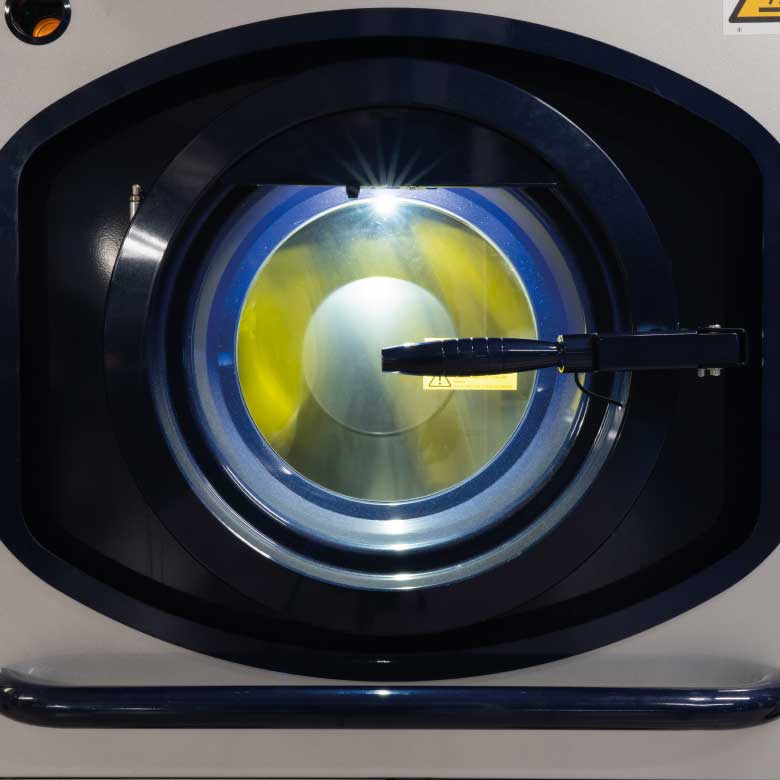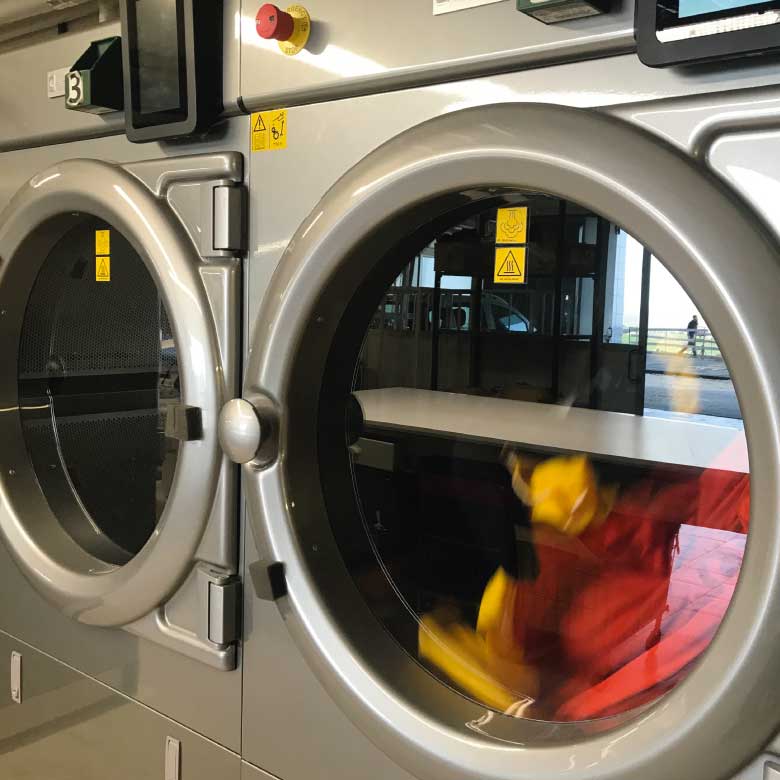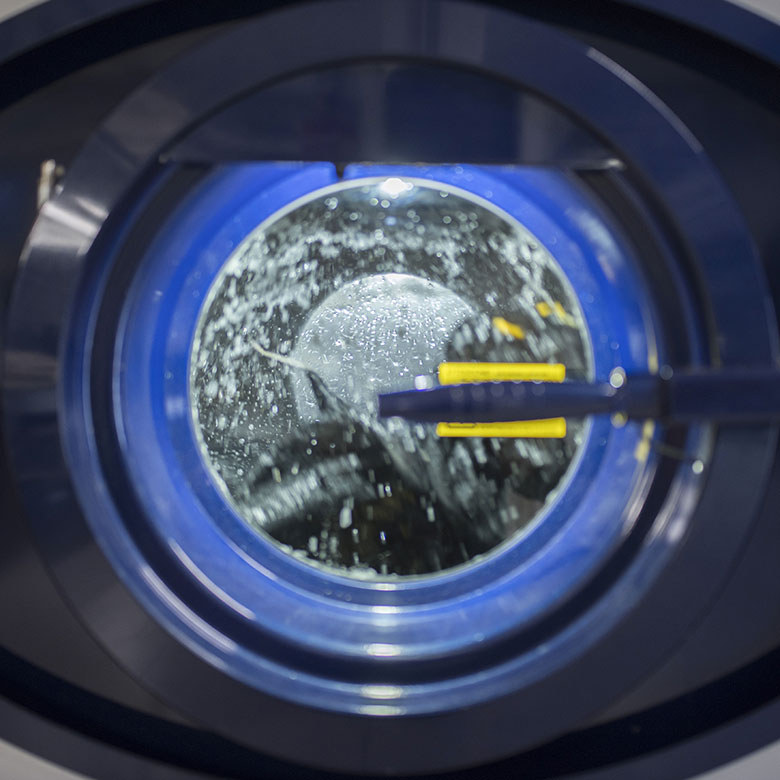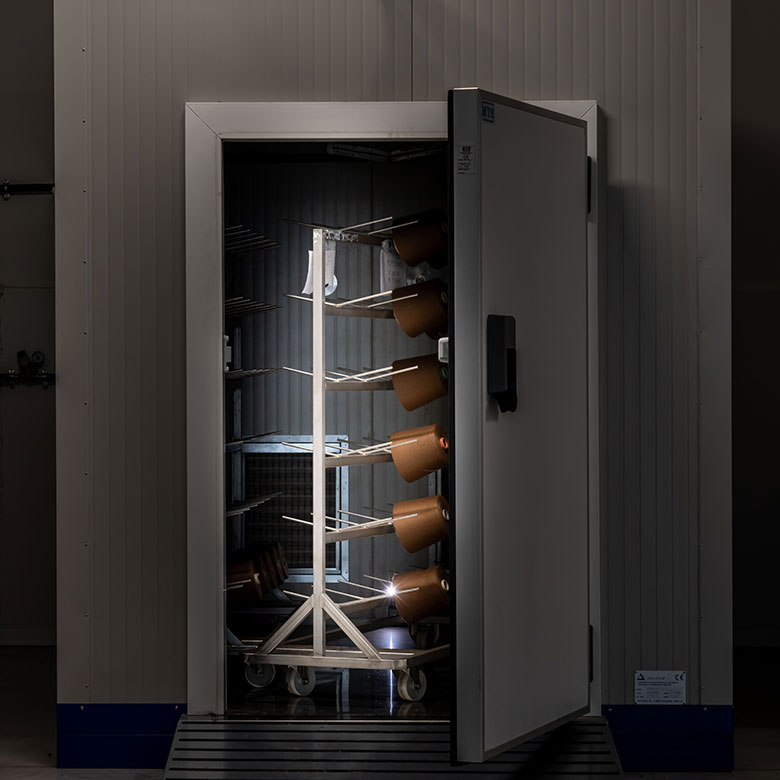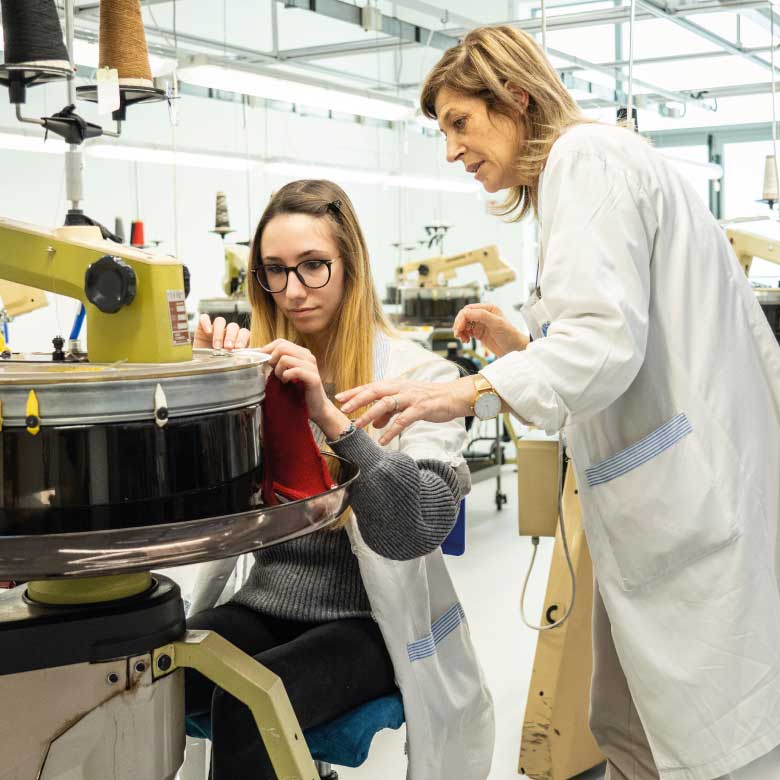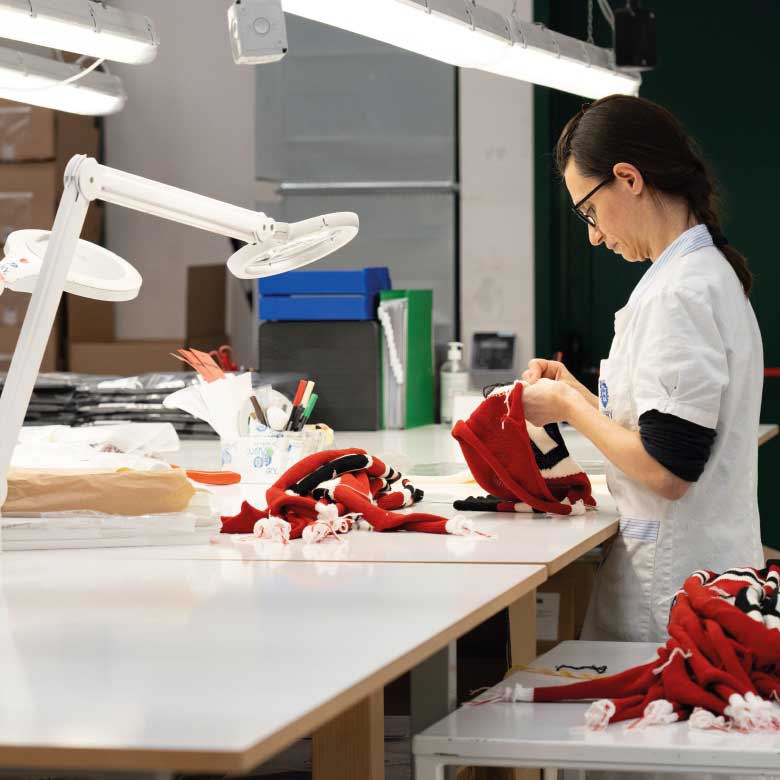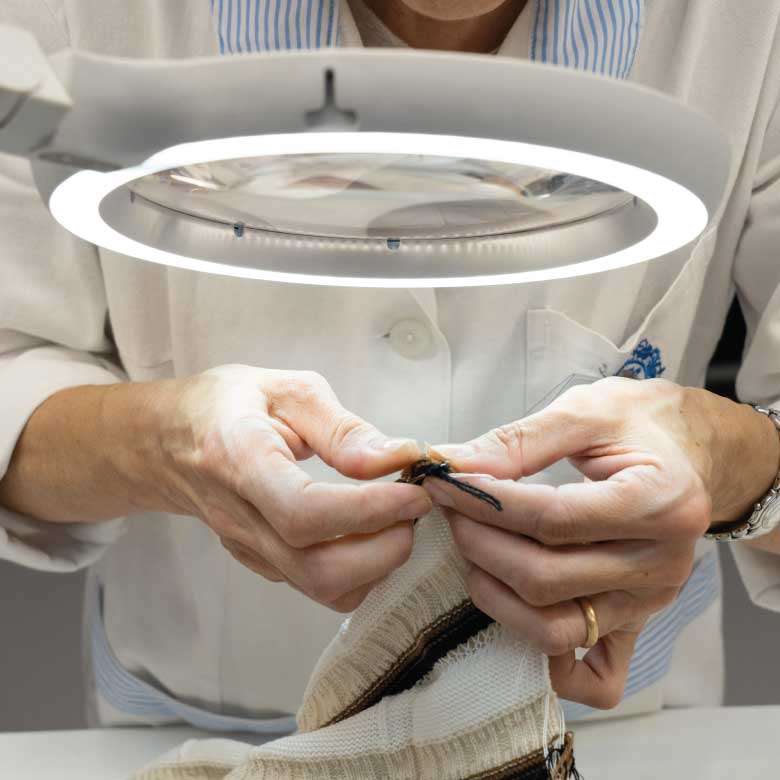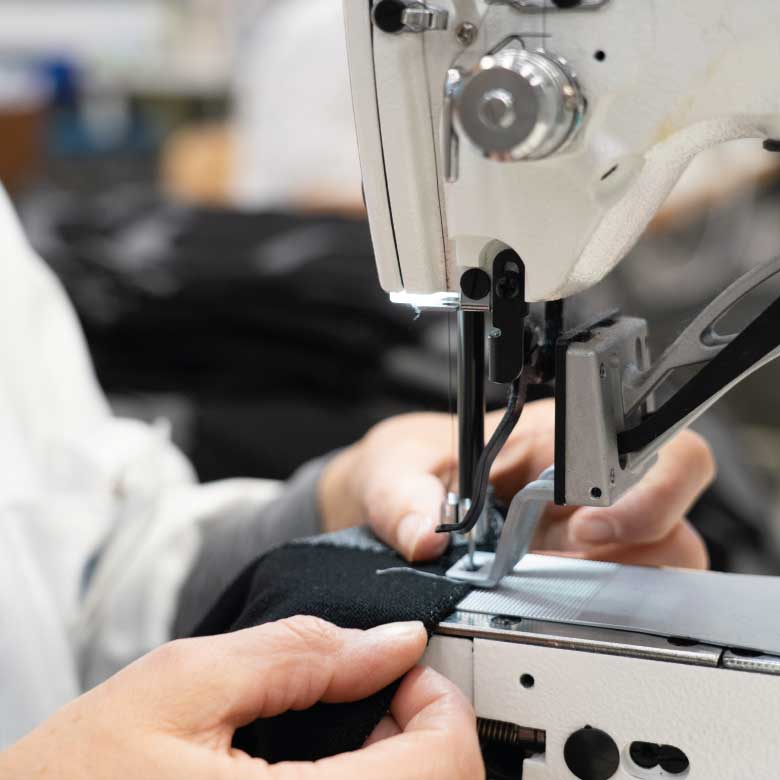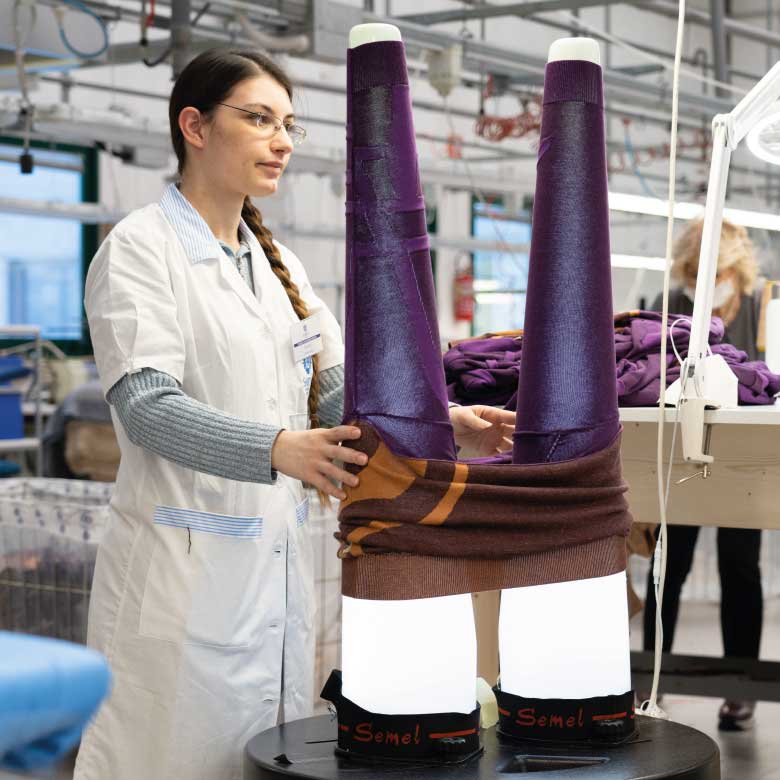 BESPOKE TAILORING
The vanguard of Sabry Maglieria, where tradition, workmanship and excellence is the world-renowned guarantee of quality of the "Made in Italy" brand. The experience and skill handed down from generation to generation by seamstresses of great skill not only in the hand finishing of each product but also the hand-cutting of the finest silks and other precious fabrics is inestimable. It is here, in this department with machines dedicated to the assembly of the knitted fabrics that the final garment is composed.
PRESSING AND FINISHING
The finishing phase is where the final touches are applied with precision: labels, zips, buttons, and appliqué in leather or lace are applied. At this stage the precious needle and thread embroideries are completed.
The finishing phase is concluded with a meticulous quality control using magnifying lenses and luminous mannequins. A laboratory where the garment takes shape and is prepared for its final pressing.