DESIGN
TECHNOLOGY AT THE SERVICE OF QUALITY
Being a reliable partner for the most important fashion houses means being in a position to offer "added value" such as proposing innovative and creative ideas that can be translated into new knit stitches, creating state-of-the-art samples, and constantly looking for original, high-performance materials.
DEVELOPMENT
AND PROGRAMMINGTECHNOLOGY AT THE SERVICE OF QUALITY
The Development and Programming department is the creative heart of Sabry Maglieria, able to dialogue with the stylists of the top fashion houses by offering all of their professionalism, quality and skills gained over the last 50 years' experience within this sector. Interpretation of creative needs is developed through the use of the sophisticated design and graphic representation software developed by specialists in the field of CAD/CAM Shima Seiki systems.
PROTOTYPING WHEN AN IDEA TAKES SHAPE
Continuous investment in technology coupled with the proven interpretive skills of our craftsmen and women has enabled Sabry Maglieria to offer customers an unequalled prototype department able to create and produce prototypes immediately.
The company's focus on innovation together with the passion for knitting techniques almost make the knit stitches a living material, a field of experimentation, a never-ending series of experimentation at the service of the Stylist's creativity.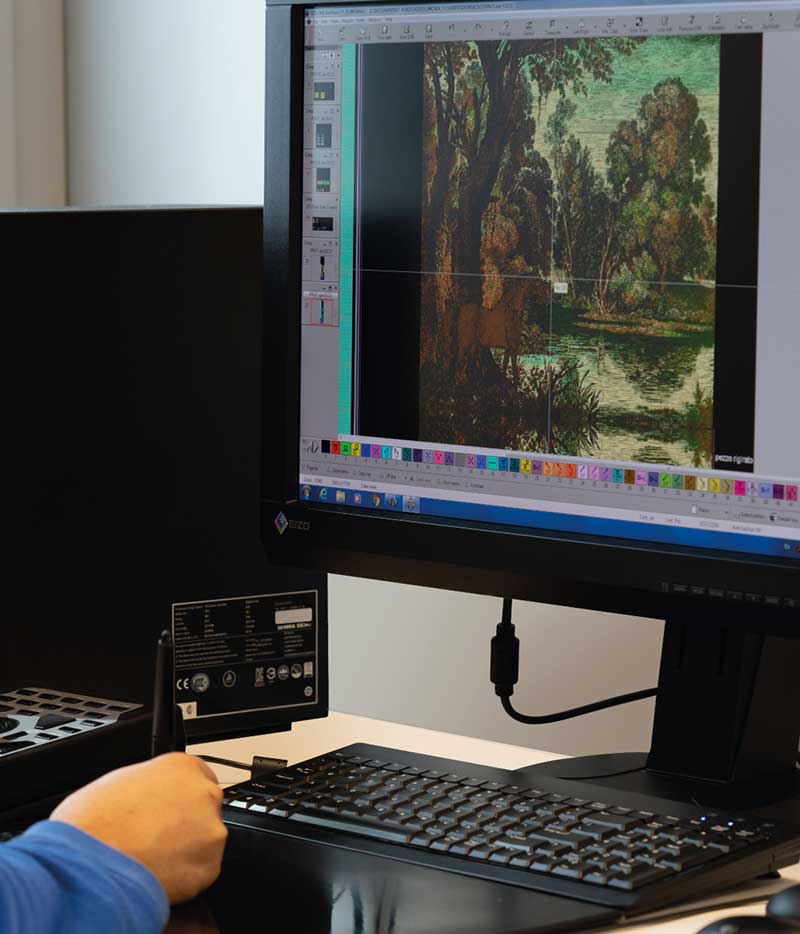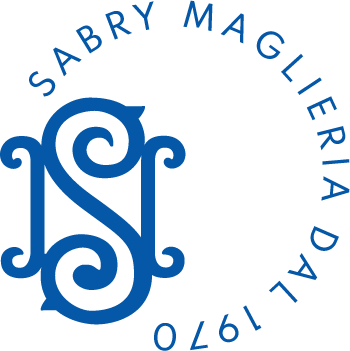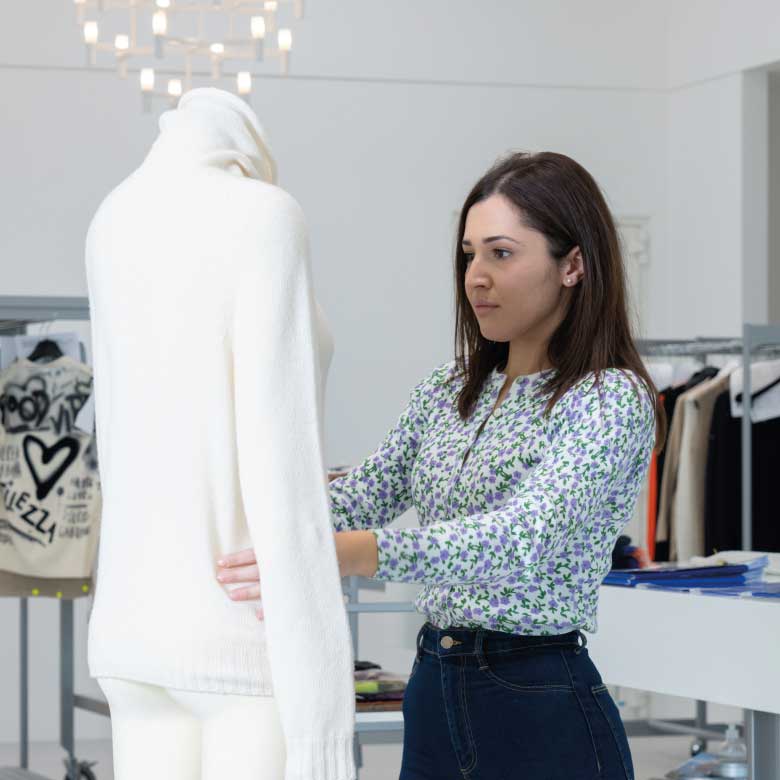 TO THE TOUCH THE LIMITLESSNESS OF THE
KNIT STITCH
It is here that our craftmanship comes into its own, each separate movement, repeated or alternated, to form a unique texture, visually perfect and sublime to the touch.
It is here where the tradition of handmade Italian knitwear and today's most advanced technologies come together to produce the finest textiles
STITCH ARCHIVE
Within the company there is a constantly growing archive of high-end stitch samples and swatches, unique to Sabry Maglieria, available to our customers' stylists.
The collection recounts the secrets of an artform, the skill of producing knitwear, a piece of the history belonging to the Storani family.